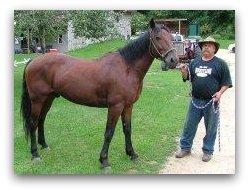 Along the rolling hills and valleys of Alma, WI on a Western Wisconsin Ranch is where you will find Robin Secrist hard at work. For Robin, training horses comes as naturally as breathing. His hard work ethic and fearless attitude makes him one of the most sought after horse trainers in the area.

Robin specializes in breaking horses and exposing them to the trail (which only takes about 4 weeks). He'll take on any horse, he always loves a good challenge. One of Robin's most recent challenges has been breaking Wild Mustangs from the Rocky Mountains. He is known as the "Chainsaw Guy" in the Mustang world. Robin has proven he has the ability to get even the wildest of horses to become completely calm, even around a disturbingly loud chainsaw.
At R & K Ranch you can ride for hours without seeing the same trail twice! There's over 500 acres of beautiful hilltops, side hills, and valley to discover. R & K Ranch is in conjunction with the Secrist family ranch, "The Lazy R." The Secrist family host an annual trail ride every year in August. Usually hundreds of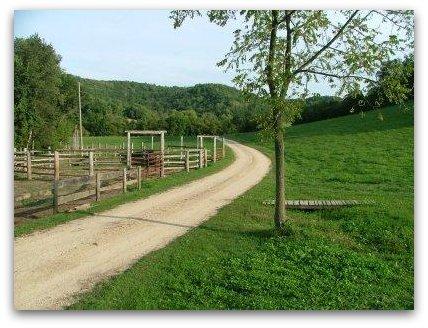 people come for the three day event.
Three farmsteads bed this valley, each with sprawling hills, thick woods, and breathtaking views. And each with it's own unique contribution.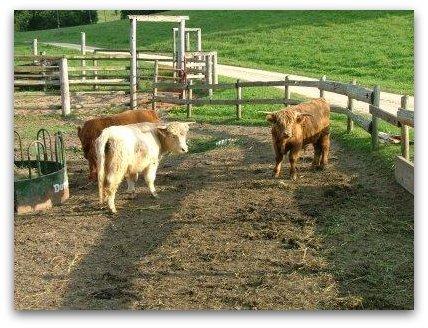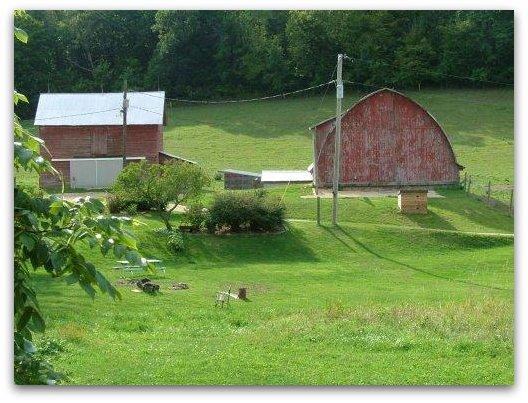 Robin is always happy to work with any horse owner who wants to learn better ground work with their horse and he's happy to answer any questions.






To view a larger version of each picture, right click on the picture with your mouse and then choose "view image."